Welcome to Knockerball Michigan!

We are a professional event company that brings an amazing event to your house, school or festival. Or you can come to our indoor field in Livonia. All parties are hosted by an event coordinator who shows your guests how to use the equipment, and then facilitates several different games we play using the Knockerballs. Have your camera ready, because it's almost as fun to watch as it is to play!
Not only Bubble Soccer....
Your event coordinator has a ton of games to keep the whole event exciting. For large groups or festivals, we have games as short as 2 minutes and can rotate to the next group. If you want a bubble soccer tournament, no problem. In general, they are going to run the entire event, and make sure your group is playing safe and having a blast!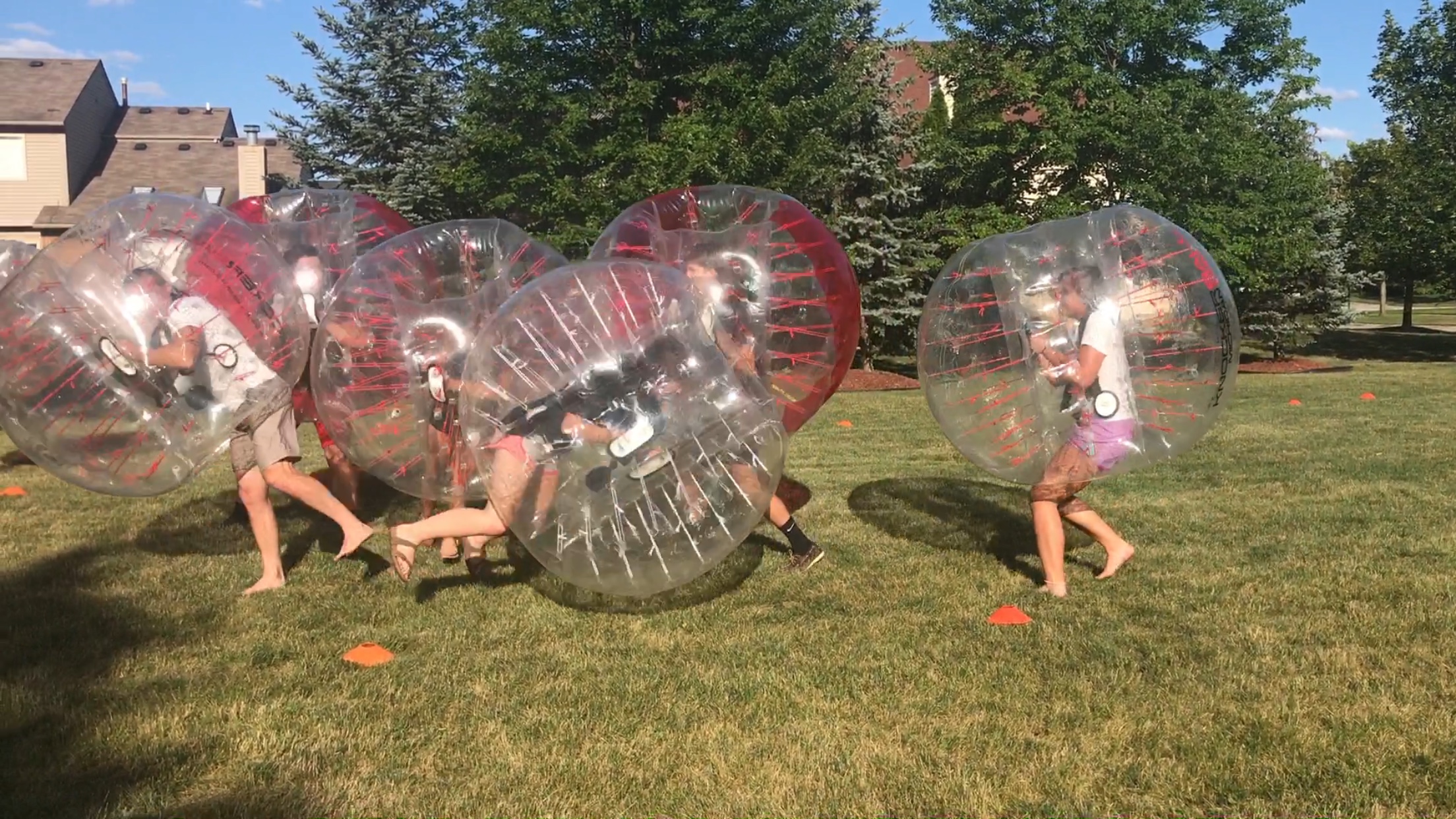 Your Place
We can take Knockerball to your backyard, church, school, or festival! An event coordinator will arrive 30 minutes early to set up a playing field with cones and nets, and then they will run you through several different games we play with the Knockerballs. Its non-stop fun and excitement and we facilitate it all!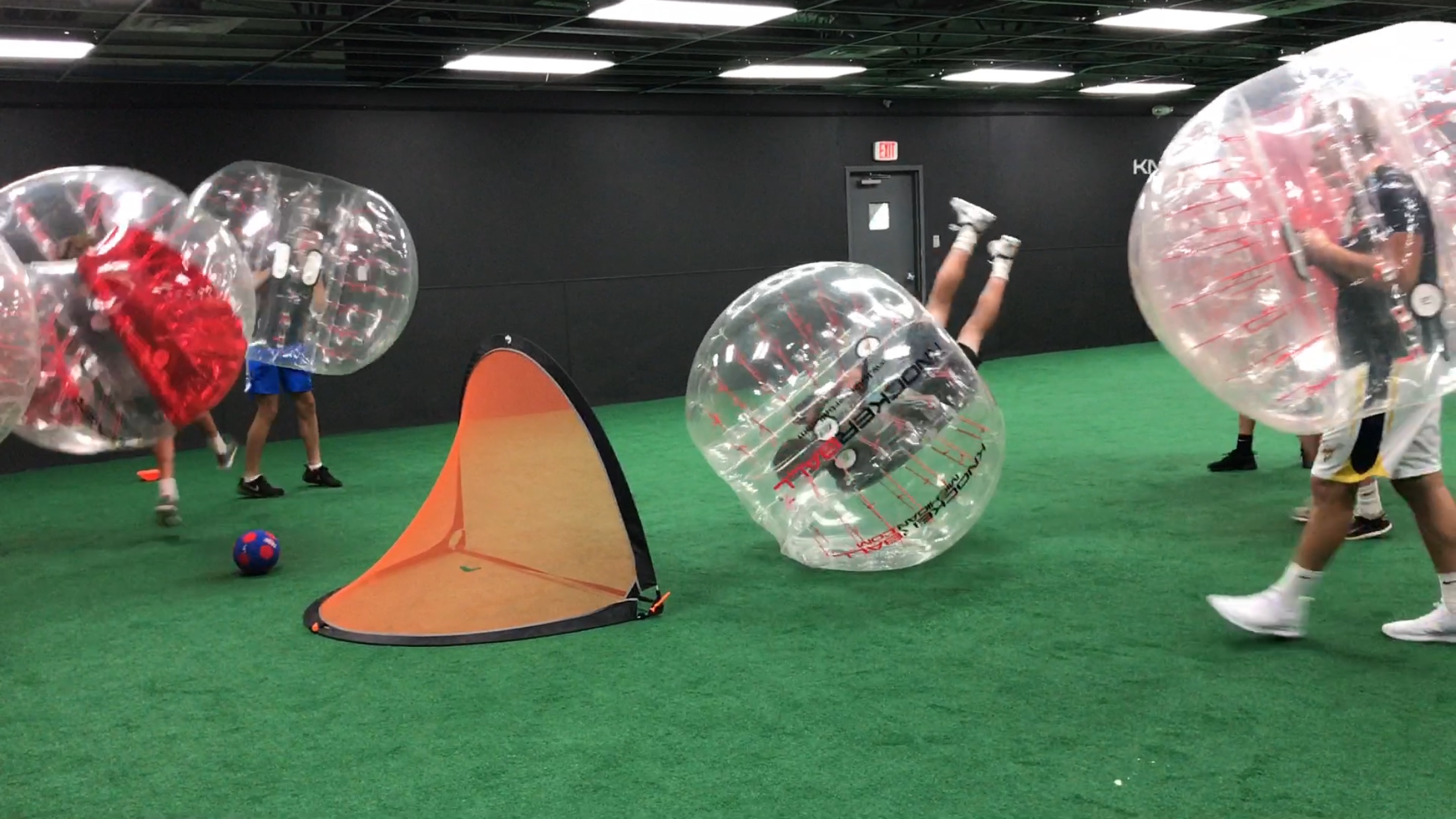 Indoor Field
Our indoor field is located right off of 275 in Livonia, at 38741 Ann Arbor Rd. Livonia MI 48150. Pricing includes an event coordinator that facilitates all the fun, taking you and your guests through game after game designed to maximize the fun with the Knockerballs. Play is on a private, padded turf field, with an attached viewing area that puts the spectators right on top of the fun! Our spacious party room is available as well for $59 an hour with any indoor Knockerball package.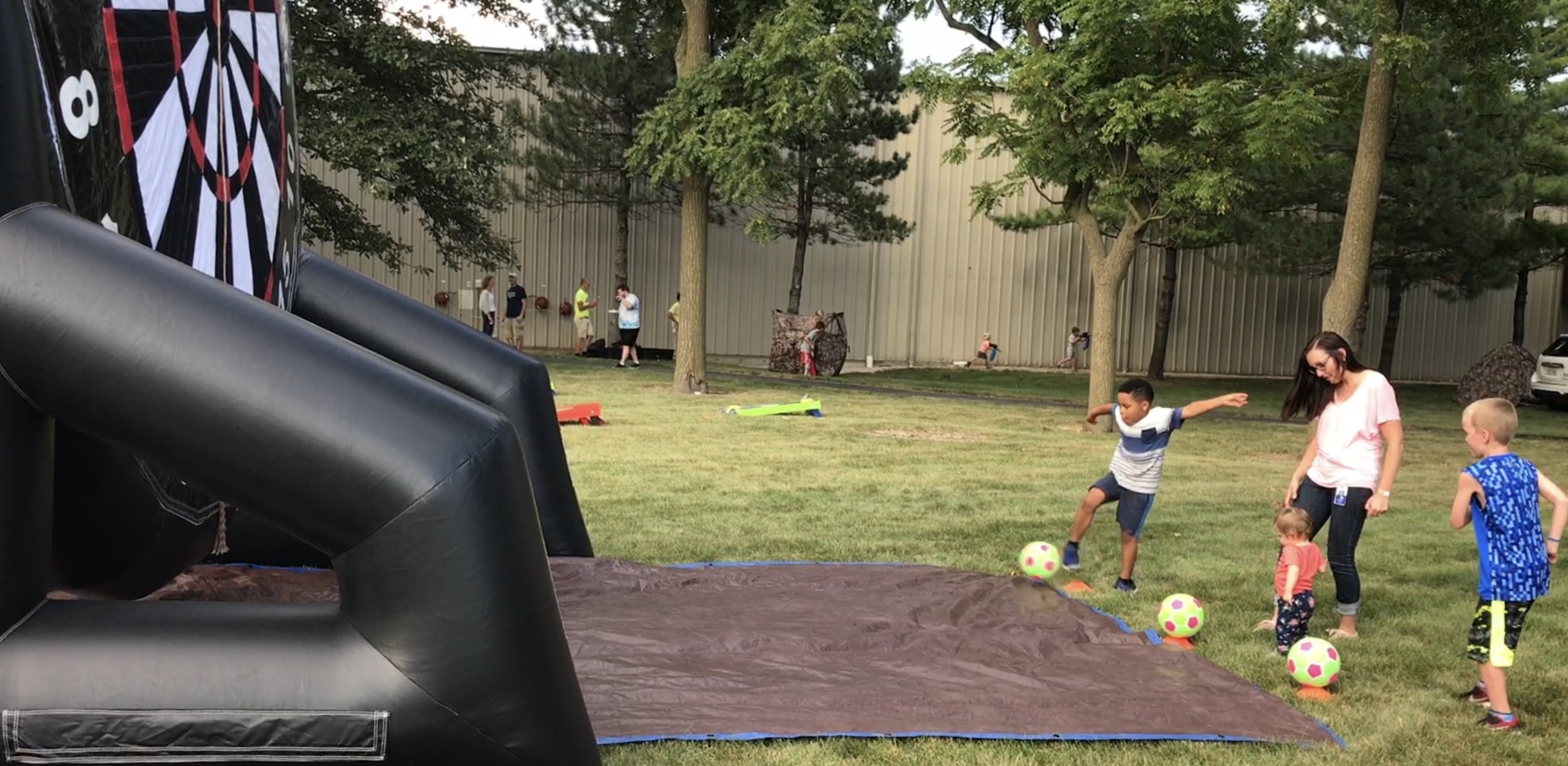 Mega Soccer Darts!
Soccer Darts is the newest and hottest game this year, but ours is no toy...Standing at over 20 feet tall, this is the tallest soccer dart board in the state! And it's double sided, so two groups can play at the same time any of your favorite dart games like 301 or cricket!